David Orsolino
Strategies for Wealth
120 Broadway, 37th floor
New York, NY 10271
Office: 212-701-7922
Cell: 917-846-1002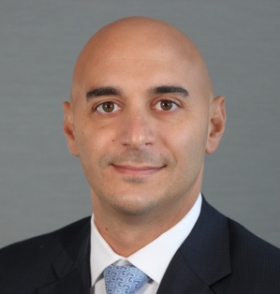 About David Orsolino
David Orsolino graduated from the University of North Carolina at Greensboro with a Bachelor's Degree in Business. After years in the Financial Services Industry, he went on to pursue his accreditation of a CERTIFIED FINANCIAL PLANNER™. With 20+ years of experience in financial services, his true passion is to be a financial advisor for each of his clients and co-create lifetime relationships. His intention is to educate his clients on what is possible, increase financial awareness, take advantage of opportunities, and protect against the consequences that result from the many financial threats that are out there.
After researching several firms in the industry, he found his home at Strategies for Wealth, as he felt that Strategies for Wealth is a firm with a truly uncommon approach to financial planning. Utilizing a holistic protection first philosophy, he helps maximize all areas of protection, assets, liabilities, and cash flow. David specializes in several areas including college planning, retirement planning, life insurance, estate planning, and an overall establishment of economic confidence. David is an active member of the Brooklyn School of Inquiry PTO, whose mission is to be involved in, enrich, and improve the education, emotional and social aspects of their students, faculty, and staff.
With David's strong commitment to providing the best financial advice to individuals, families, and businesses, he continues to further his education in his practice. In his quest to stay on the edge of this ever-changing industry, he is an active member of various financial organizations such as, The Association of Advanced Life Underwriters (AALU), and Foundation for Economic Education.
In his effort to give back, David participates in many firm wide charitable initiatives. He is a proud supporter of the Child Abuse Prevention Program (CAPP), the NYU Cancer Institute, Food Bank for NYC, and the Strategies for Wealth Foundation.
In David's spare time, he is an avid reader, enjoys personal fitness, and is always looking for new ideas and opportunities to take on. However, David's favorite activity is spending time with his son, Paul Vincent, and daughter, Victoria Marie.
Registered Representative and Financial Advisor of Park Avenue Securities LLC (PAS). Securities products and advisory services offered through PAS, member FINRA, SIPC. Financial Representative of The Guardian Life Insurance Company of America® (Guardian), New York, NY. PAS is a wholly owned subsidiary of Guardian. Strategies for Wealth is not an affiliate or subsidiary of PAS or Guardian. CA Insurance License Number – 0F46939. 2021-129762 Exp 11/23
About Strategies for Wealth
HISTORY
History frequently invites complacency. At Strategies for Wealth, our legacy is built on the integrity that comes from constantly striving to improve and adapt. We began in 1934 as a Guardian Life Insurance agency, servicing many of the beleaguered property and casualty firms on Wall Street during the Great Depression. Almost 85 years later, Strategies for Wealth continues to evolve. We're proud to be considered one of the great success stories in the history of the financial services industry. Today we offer a conversation very few firms can initiate, encompassing a 360º perspective of your financial picture.
PHILOSOPHY
Our keys to prosperity form the bedrock of Strategies for Wealth: Protection first, delivered with unequaled integrity and service.
Conceptualization and consideration equals results. Hasty financial decisions lead to costly inefficiencies. In other words, design, design, design.
Prosperity to us is transforming the lives of our clients, their families, and their communities.
Our responsibility is to ensure your maximum wealth potential through design. Our planning process examines every area of your financial picture, integrating each facet into a single strategy unique to your goals. We bring efficiency to your financial decisions.
We aim to eliminate costs. We endeavor to capture more money for you. And we're never satisfied.
An uncommon approach.
Wealth management shouldn't just mean investing or managing your wealth. It means understanding you and your needs and using our tools and services to help meet them.
It's important to build a financial plan that considers your goals, objectives, and concerns, and evolves as your life changes. A comprehensive wealth management approach means ensuring that you and your loved ones are protected. It means taking stock of what's important to you and effectively positioning your investment portfolio to grow your assets. It means building a plan that integrates all of your goals into one financial strategy.
Our holistic approach to wealth management combines growth and protection – from retirement planning and life insurance to investing and estate planning, and more.